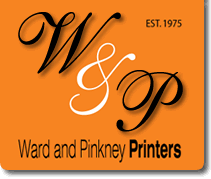 As a long established print company Ward & Pinkney offers you the best digital and quality litho print. Complimented by custom cutting & creasing in house we are able to ensure our Client's needs are met throughout the production process.
We also have the expertise in tool making to create bespoke cutters, for products such as presentation folders, desk calendars, shelf wobblers, greetings cards or virtually any other shape imaginable. Our presses carry the world renowned Heidelberg name, bringing your designs to life.
We are aware of the need for short run brochures, booklets and programmes and are able to provide a service for limited edition author's, handbooks and key interest publications.
Whether business stationery or leaflet, presentation folder or brochure - we can fill your requirements. Contact us today for a competitve, no obligation quotation.